Morgan Co. Farm Land & Antique Tractors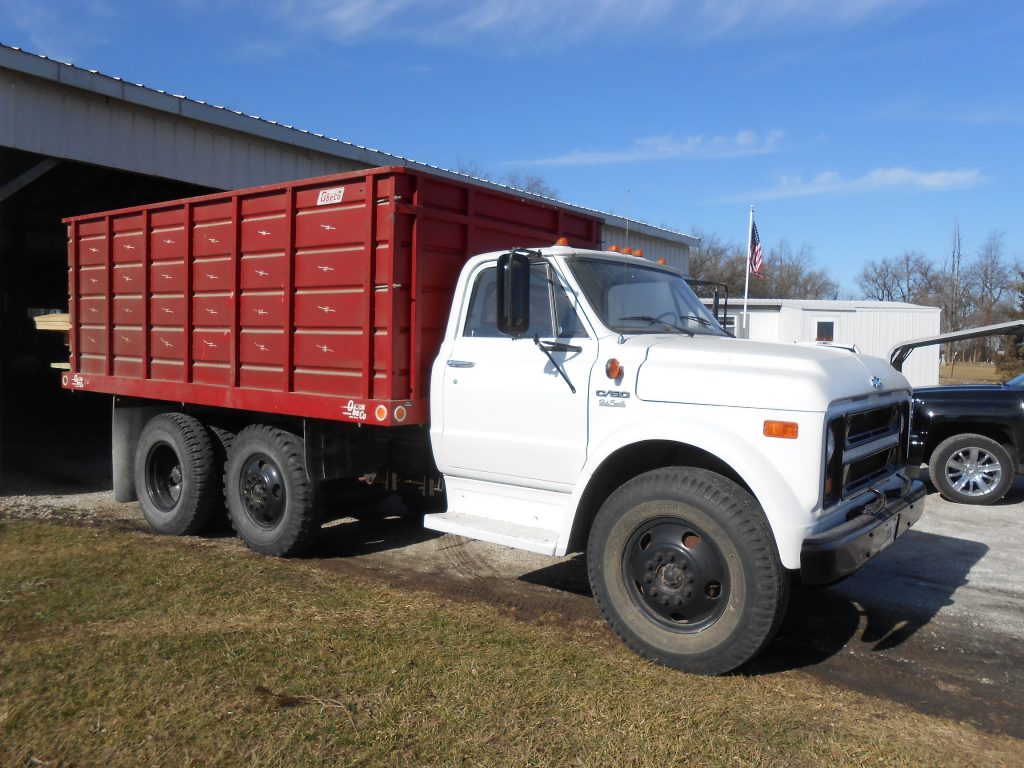 9:00 a.m. (view video of antique tractors & equipment at:   https://youtu.be/v3wEsiisxQM )
Tractors/Combines: 2705 MF tractor, 2261 hrs., 2 hyd. 8 spd. Hi-Med-Lo, SN# 9R003435; 1100 MF tractor; MF 1080 diesel, 4107 hrs., new Firestone 18.4×34 tires, 2 hyd., 540 PTO, 3 pt. fully weighted; 1957 Farmall 350; 1952 Farmall Super M, new tires; 1948 Farmall C belly mower; 1955 Farmall 400, wide front; 1959 Case 800 diesel case-o-matic; 1936 AC WC; 1945 AC WC; 1952 AC WD; 1944 MH 44 w/loader; 1951 MH 44 for parts; Farmall 450 pulling parts tractor; Farmall F20 w/fenders; Farmall A w/belly mower; AC B110 lawn tractor; MF 85 lawn tractor; MF 1655 lawn tractor, F20 parts tractor; MF Super 90; MM G, SN # 01601407; MH 44 diesel; AC WD 45 wide front; MH 55 parts tractor; MH 44 special; MM MTA; Farmall F30; MH 44 special; W 30 McCormick; 2236 McCormick; 444 MH LP; AC WD 45 narrow front; W9 IH; W40 McCormick; MF 175 w/loader; Case 500 diesel, SN 8086616; (2) MF 550 combines; (1) grain platform; (3) corn heads 44 30"; MF410 Combine w/grain platform; Trucks/Vehicles: 1972 Chevy C50 grain truck w/14' bed, 54" sides, tag axle, newer Obeco bed and sides; 1972 GMC 2 ton grain truck, 1974 Chevy C60 2 ton grain truck; 1955 Willys JeepCJ3B, 44,204 mi.; 1985 Chevy station wagon, 305 V8; 1972 Chevy Caprice Classic 2-door, 400 V8; 2009 Chevy Impala; 1950 Chevy 1 ton, 6 cyl.; flat bed for a 1 ton Chevy; 1975 Chevy ½ ton w/topper, 350 V8; Equip.: 18' harrow gater; (2) IH #8 2-bottom plows, rope trip; MF sickle mower, 3 pt.; AC 2-row cultivator, snap coupler; mounted Rhyno ripper; pull type field cult.; pull type Oliver sprayer; 4 row White planter, 5100 air, PTO drive; rotary hoe; 3 pt. bush hog; Oliver plow; MF 880 plow; IH 470 disc; cockshut 30; Oliver grain drill; (2) 4 row front mount IH cultivators; Oliver 2 row pull type picker; Ford 2 row mounted picker; Misc.: Hand tools; mowers; welder sand blasting cabinet; fuel transfer tank; tractor parts for IH, MM, MH.
11:00 a.m.
Tract 1: 38.20 +/- acres (33.98 +/- tillable) VIDEO: https://youtu.be/kWdWbxthEBU
Soil Types: Ipava silt loam & Osco silt loam
Tract 2: 72.69 +/- acres (63.13 +/- tillable) VIDEO: https://youtu.be/3mxTBR0us1k
Soil Types: Osco silt loam, Muscatine silt loam, Assumption silt loam, and Ipava silt loam
USDA Farm Service Agency Farm 2170/Tract 1272
———————-Base Acreage        PLC Yield
Wheat            28.4                        51
Corn               40.7                      125
Soybeans       27.9                        41
Additional Photos
Terms and Conditions
PERSONAL PROPERTY: Cash or checks only. All items sold "as is, where it is, and without warranty." buyer is responsible for inspection prior to purchasing. All announcements sale day take precedence over printed material. All items must be paid for on day of sale. Cowman Auction LLC is not responsible for accidents, errors or omissions. Loader tractor available.
THE FARM will be sold on a per acre basis based on taxable acres. Buyer(s) will enter into a written contract on the day of the auction with 10% of the bid price due on the day of the sale, with the balance payable at the time of closing. The 2016 real estate taxes will be paid by the Seller. The first half of the real estate taxes for 2017 shall be credited to the Buyer(s) at closing based on the latest information available. Buyer(s) shall assume the 2017 and all subsequent taxes. Seller shall provide title insurance in the amount of the purchase price. Possession shall be given at the time of closing, subject to the rights of the current tenant, whose lease expires upon removal of the 2017 crop. Buyer(s) shall receive the 2nd installment of the cash rent which is due November 15, 2017. All announcements sale day shall take precedence over any prior advertising, either written, oral or electronic. The information in the brochure is believed to be accurate; however, no liability for its accuracy, errors or omissions is assumed. All lines drawn on the maps, photographs, etc. are approximate and are for demonstration purposes only. There are no expressed or implied warranties pertaining to the property. This real estate is being sold "as is", subject to all easements written or unknown. All mineral rights will be conveyed. Buyer(s) MUST have financing arranged prior to sale day.
Payment
Cash or checks only.
Disclosure of Owner Names
Robert A. Holmes & Steve Holmes - Antique tractors & equipment :: Robert A. Holmes and Vera Allan Estate - Farm Land
Contact Information
Aron Cowman 217-473-4840
Ron Cowman 217-473-7550
Ed Cowman 217-473-0411
Attorneys: Thomson, McNeely, Crews, Hurst & Thielen, PC | Jacksonville, IL
Auction Date

May 6, 2017

Auction Start Time

9:00 a.m. Antique Tractors and 11:00 a.m. Farm Land

Auction Location

2222 Hembrough Rd. - Jacksonville, IL 62650

Directions

2.5 mi. South of 104 on Woods Ln. to Hembrough Rd. - or - 1/2 mi. South of Rt. 267, to New Lake Rd., then East 2 mi to Boat Dock Rd., then North. Watch for signs.