At Cowman Auction, we make liquidating assets, reducing inventory, and downsizing look easy.  Our robust team consists of auction professionals that are fully equipped to manage your assets from start to finish while providing extensive knowledge and countless years of experience.  
Cowman Auction specializes in various industries such as real estate, agricultural farm land, residential and commercial properties, heavy equipment, farm machinery, and vehicles.  If you need something sold, we got you covered!
---

---
Meet the Cowman Auction team!  This group of professionals offers three generations of experience in farm land, estates and trusts, heavy machinery and equipment, vehicles, and private properties.  The Cowman team is a family owned and operated company that works diligently for you.  No matter the size of the auction, we will be there every step of the way.
Aron Cowman
IL Lic# 440000385
Aron Cowman is the President of Cowman Auction LLC as a third generation family member.  Aron worked his way through college at a trucking company and with a global leader in the agriculture fertilizer and chemical market.  Following graduation he was an auctioneer in western Colorado where he covered many states such as Utah, Idaho, Wyoming, and New Mexico.  While in the western US he specialized in heavy equipment, oil field rigs, as well as farm and construction machinery.  After returning to central Illinois to help on the family farm, Aron has maintained a vast knowledge of farm and construction equipment.  He is also a licensed member of the Illinois State Auctioneers Association and National Auctioneers Association.  In his spare time he enjoys spending time with family, being a member of the Free Masons, and volunteering at the Sangamon and Morgan County Fairs.
Ron Cowman
IL Lic# 440000326
Ron Cowman is a valuable part of this third generation auction family, graduate of the Report Auction School and is a licensed member of the Illinois State Auctioneers Association.  He has served the industry and his colleagues as a past Director of the Illinois State Auctioneers Associations.   Ron has quick wit, exceptional knowledge, and an eye for equipment that makes him an industry leader in calculating the market value.  Growing up and working on the family farm has allowed him to succeed at managing his own trucking business.  Ron is community minded and giving of his time as a Shriner with Ansar Shrine and volunteers at the Sangamon and Morgan County Fairs.  In his spare time he enjoys spending time with family and tractor pulling.
Edward Cowman
IL Lic# 440000325
Edward Cowman is the senior member of the Cowman Auction LLC and brings a vast knowledge of farming-related history. A lifelong farmer and auctioneer, Edward has helped nurture this family owned and operated company to what it is today.  He is a licensed member of the Illinois State Auctioneers Association, attends and participates in continuing education classes, seminars, and conventions.  Edward is an active member of the Sangamon County Fair Board and the Free Masons.  He takes great pride in his farming operation and is an accomplished sporting clay enthusiast.  Edward resides in New Berlin with his wife, Suzanne, and both are heavily rooted in the farming industry.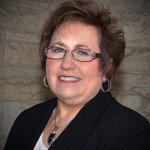 Suzanne Cowman
Suzanne Cowman is a second generation auction authority in the Illinois State Auctioneer Association Women's Auxiliary and was their first recipient of the Friends of the Association Award.  She has successfully led Cowman Auction on a number of levels.  Her superior sense of business and organizational skills enhance our company and benefit our clients at time of settlement.  In her spare time she serves as a member of the State Crew for the Miss Illinois County Fair Queen Pageant and is a former Pageant Director for the Sangamon County Fair.  Suzanne and Edward have lived in the New Berlin area all their life and together they enjoy their 3 children and 6 grandchildren.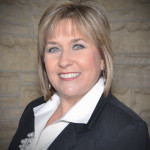 Pam (Cowman) Birdsell
Pam Birdsell brings a blend of knowledge from her business background to help round out the team of auction professionals and to facilitate the company's marketing and communications efforts.  Her experiences have primarily been in the education, marketing, and public relations industries.  On auction day you will find her right beside any one of the three auctioneers as a clerk.  Pam is the Office Manager for the Office of the President at Illinois College and also owns a business in Jacksonville with her husband, Tim.  In her spare time she enjoys being with family, shopping, going to the farm, and attending county fairs.